Investors around the globe are sharpening their focus on sustainable investing. At OMERS, sustainability is engrained in our culture, and an integral part of how we invest. A consideration of ESG factors is one of many lenses we use to assess risk and value.
In 2020, we made progress across a number of initiatives. Among them was OMERS first comprehensive total portfolio carbon footprint study, which looked at our holdings through the lens of climate change.

"We found that while OMERS carbon footprint is relatively low, the accelerating impacts of climate change mean that we must continue to evolve our investment strategy, which for us, includes setting a target to reduce the carbon intensity of the portfolio by 20% over the next five years."
Katharine Preston
Vice President, Sustainable Investing
In November, OMERS AC CEO Blake Hutcheson collaborated with Canada's leading pension plan investment managers to prioritize sustainable growth. Eight CEOs made a joint public statement calling for companies and investors to provide consistent and complete ESG information to strengthen investment decision-making and to deliver long-term, sustainable value creation.
Increasingly, our members express interest in understanding how OMERS is investing their retirement savings and want to know that matters such as climate change are factored into investment strategies.

"At OMERS, we strive to be a leader in sustainable investing. Our Sustainable Investing Committee is a group of engaged employees from across the organization that drives accountability, consistency and learning. The Committee's role is to ensure that ESG principles are an integrated part of everyday investing at OMERS."
Michael Kelly
Chief Legal and Corporate Affairs Officer and Chair of the Sustainable Investing Committee
They understand that integrating ESG factors into our investment approach is not a trade-off for strong returns, but rather a key part of delivering value for future generations.
"The world is evolving. Today, more than ever, we recognize that the highest quality assets are responsible, sustainable businesses and services that are built for the future, with sound ESG practices," says Katharine. "These assets are an important part of our strategy, because they enable us to deliver on our commitment to members over the long term, while helping create a brighter future for everyone."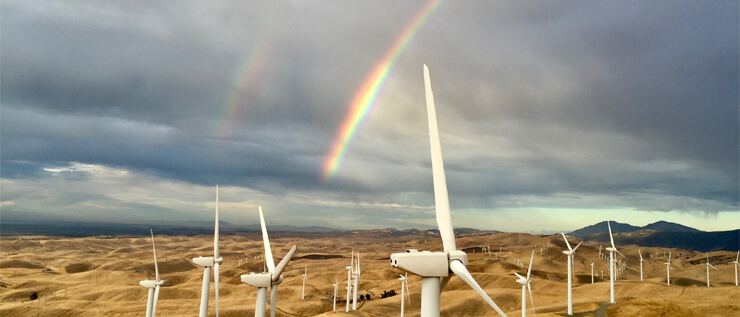 20%reduction in carbon intensity by 2025
You can read more about OMERS approach to sustainable investing here.