At 25 years old, retirement is still a way off for Vanessa Witt, but her OMERS pension makes planning for retirement easy.
"It takes the pressure off having to figure out my own RRSPs. It's very handy to not have to worry about my retirement savings plan," said Vanessa.
Shortly after graduating from the University of Waterloo with a bachelor's degree in environmental studies and planning, Vanessa was hired as a senior planner for the Town of Innisfil. While her OMERS pension wasn't a determining factor in taking the job, she says it was "a very nice added bonus."
Unlike Vanessa, many of her fellow graduates chose to work in the private sector at consulting firms – most of which don't offer a pension plan. Luckily, for both Vanessa and her fiancé Jacob Reusser, their employers provide a pension plan. Jacob has a defined contribution plan whereas Vanessa's OMERS pension is a defined benefit plan.
Vanessa says having a defined benefit pension plan makes her feel a lot more secure knowing she doesn't have to worry about running out of money no matter how long she lives. "Having that security of knowing there's always going to be that paycheque coming in is helpful as we move forward with financial planning as a couple," she said.
Since her first job at the age of 15, Vanessa's parents encouraged her to put aside a set amount of money from each paycheck to start saving for retirement. Savvy advice from a couple who recently retired at age 55! (Vanessa's mom, who worked in Human Resources for the Waterloo Region District School Board, is also an OMERS member). "Seeing them and the freedom that they have now, travelling as much as they can – it's something I aspire to," said Vanessa.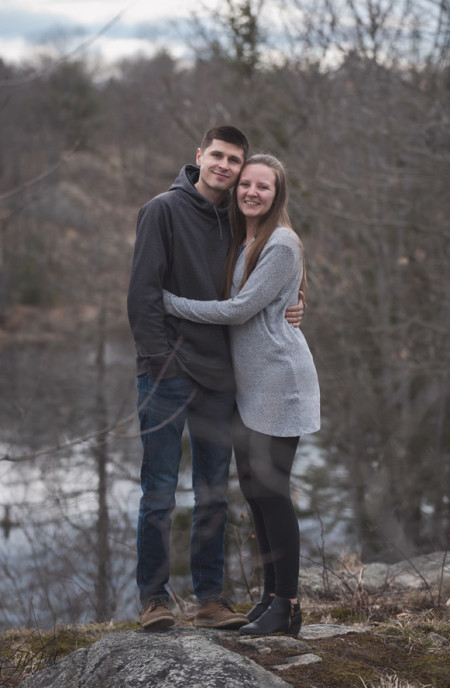 Vanessa Witt and her fiancé Jacob Reusser can focus on planning their wedding in October without worrying about retirement planning.